Fighting your case to win justice & build the movement: Philadelphia Workshop with Selma James and Nina Lopez
Selma James and Nina Lopez
Coordinators of the Global Women's Strike (London, England)
Workshop: "Fighting your case to win justice & build the movement"
Friday April 10
4:30-7:30pm Tabernacle United Church, 3700 Chestnut St, Phila
Followed by Q&A; sharing strategies & resources across sectors.
For those fighting criminalization, discrimination or deportation ● having their children removed ● police/prison guard violence ● elder guardianship abuse ● denial of benefits ● rape victims including those wrongly accused of making a false allegation ● whistleblowers facing retaliation ● groups struggling under the weight of cases while also fighting for change . . . This workshop is based on the principles of self-help, accountability, and holding non-profits and professionals to account. Sponsored by: Global Women's Strike and Every Mother is a Working Mother Network Co-sponsors: Human Rights Coalition, Payday men's network, Peacehome Campaigns, Women and Trans Prisoner Defense Committee

Selma James is an internationally known speaker, author and organizer. Founder of the Wages for Housework Campaign. Her most recent publication is Sex, Race and Class - The Perspective of Winning.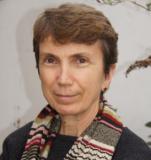 Nina Lopez is originally from Argentina. Founder of Legal Action for Women, she works with the English Collective of Prostitutes.
Tags:
Co-ordinator of Global Women's Strike
In The Guardian: Child removals mark a return to Victorian values
More Guardian articles

Sex, Race & Class - book by Selma James

Choose your favourite Selma James quote on YouTube
On BBC 100 Women Big Idea Panel
Watch videos
Quoted in NY Times Op-Ed: Pay People to Cook at Home!
Other countries we work with (so far...)