Support the Dallas 6 - Stop the abuse and torture of prisoners!

Six prisoners from SCI Dallas (Pennsylvania, USA) prison who face trial for blowing the whistle on & protesting against abuse and violence by prison guards. Next court date: March 6
Help to get the word out and raise funds by hosting an event at your school, place of worship, trade union, group or community center
On April 29, 2010 six courageous prisoners at SCI Dallas staged a peaceful protest against the widespread abuse, violence and torture by guards which they had documented. When they covered their cell doors and windows in protest, prison authorities responded by beating them during cell extraction and later charging them with "rioting". After four years of delays, the trial begins on Nov 10th at the Luzerne County Courthouse in Wilkes-Barre PA – globally infamous for the Kids for Cash scandal (judges taking kickbacks for incarcerating young people).
The Dallas 6 and their family members are part of a movement of prisoners across the country, including the historic 2013 California Prisoner Hunger Strike and its Agreement to End Hostilities, putting their lives on the line to bring the public's attention to solitary confinement and other torture and abuse. They are asking for and deserve the support of all who stand for human rights and justice. It is critical that all are aware of these brave actions and the retaliation they face, and that there is public support for their getting justice.
Urgently needed are hosts for talks with Dallas 6 member Derrick Stanley, now out of prison, and Shandre Delaney, mother of Dallas 6 member Carrington Keys, leading the support campaign.
| | |
| --- | --- |
| | |
| Derrick Stanley | Shandre Delaney |
To schedule a talk, email philly@globalwomenstrike.net or call (US) 215-848-1120 (Crossroads Women's Center). As trial and defense costs mount, your help covering honoraria and travel costs is much needed.
Hear Mumia Abu Jamal's Dallas 6 commentary (then known as Dallas 5) & Shandre's Thursdays 9:30pm blogtalkradio

What else you can do to support
► Help to pack the court on March 6. Let them know we are committed to whistleblowers fighting for justice.
► Endorse the call to support the Dallas 6 and ask others. Circulate the Pack the Court flyer below.
► Help with housing, rides, food for those coming to the trial. Make a Donation!
Info (412) 403-6101 sd4hrc@gmail.com Facebook Website: scidallas6.blogspot.com
---
Visit scidallas6.blogspot.com for more info, to endorse and to donate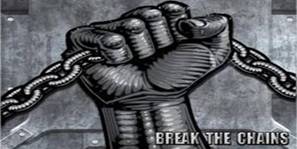 PACK THE COURTROOM FOR THE DALLAS 6
March 6, 2014 at 10:00 am,
Luzerne County Courthouse
200 N. River St Wilkes-Barre, PA 18711
Judge Lisa Gelb
This trial pertains to an April 29, 2010 peaceful protest against illegal and inhumane and tortuous conditions created by the Department of Corrections' prison guards in the "hole" at the State Correctional Institution at Dallas PA (SCI Dallas), including food starvation, mail destruction, beatings, medical neglect, use of a "torture chair" and deaths of various prisoners. After guards tortured fellow prisoner Isaac Sanchez in a "torture chair" overnight and threatened several Dallas 6 members with death, prisoners Andre Jacobs, Carrington Keys, Duane Peter, Derrick Stanley, and others decided that they didn't want to suffer anymore. Covering their cell door windows with bedding, the prisoners demanded that the abuse stop, and requested access to their counselors, state police, the District Attorney and the Public Defenders' Office. They had no access to telephones or computers and their incoming and out-going mail were being destroyed to undermine their ability to expose the corruption.
Rather than investigate or attempt to resolve the issues which occurred for over a year prior to April 29, 2010, prison officials staged an armed assault against the unarmed men, who were all locked inside of their individual cells, viciously attacking them with electro-shock shields, tazers, fists, and pepper-spray. While all of the guards involved in the incident admitted that they did not suffer any injuries, members of the Dallas 6 were left bloody, naked, with burnt skin, in pain.
Following the assaults, several Dallas 6 members were transferred to other prisons. Hundreds of documents were generated, including specific claims of misconduct alleged against the Dallas 6. Not once was the word "riot" mentioned. After civil actions and other complaints were filed against prison guards and officials regarding the events, the prison, state police, and the Luzerne County District Attorney's Office formed an alliance to bring criminal charges against the Dallas 6. They have broken the law to pursue bogus charges, cover up their crime and carry out a personal vendetta. These are the individuals who should be on trial not the Dallas 6.
The US has the largest prison population in the world with Black and Brown communities disproportionately impacted. Prisoners across the US are taking action and speaking out against their inhumane and tortuous conditions, including prisoner hunger and work strikes in Georgia, Ohio, Alabama, Illinois, Indiana, Virginia and California. As a result of their actions, prisoners are retaliated against by prison authorities. The trial of the Dallas 6 will represent a moment of truth and exposure about wide-spread use of solitary confinement and torture in prisons. We call on all who believe in justice and equality to support the Dallas 6.
Pack the court on March 6th!

Tags:
Co-ordinator of Global Women's Strike
In The Guardian: Child removals mark a return to Victorian values
More Guardian articles

Sex, Race & Class - book by Selma James

Choose your favourite Selma James quote on YouTube
On BBC 100 Women Big Idea Panel
Watch videos
Quoted in NY Times Op-Ed: Pay People to Cook at Home!
Other countries we work with (so far...)